Matthew O'Mahoney
Chief Financial Officer
Matt rejoined Monroe as interim CFO after holding that position full-time from 2015-2018. He is also currently Managing Director, Fuel Procurement & Operations at Delta, and has been at the airline for 18 years. Prior to his first Monroe CFO stint, Matt was the Director, Fuel Reporting and Analysis, and in that position, he was responsible for budgeting, forecasting and reporting on Delta's approximately $10 billion of annual fuel expense. In his various fuel roles within Delta, Matt has helped lead the successful integrated fuel supply approach that has created a large competitive advantage for Delta versus its peers.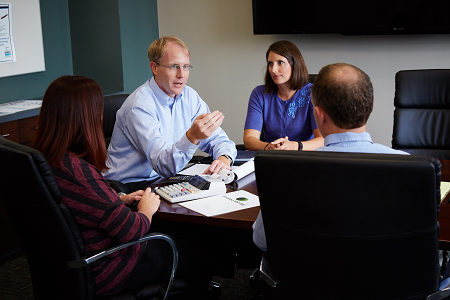 Prior to his fuel roles, Matt served as General Manager, Financial Planning and Analysis, he developed several three- and five-year plans to support decision making. He analyzed unit trends and created accurate and timely financial forecasts. His improvements to the annual operating plan process narrowed the gaps between preliminary estimates and earnings expectations.
Earlier in his career at Delta, Matthew served as Manager, International ACS Finance; Manager, Corporate Support Finance; and other positions.
Matthew holds a Bachelor's in Business Administration in Finance, cum laude, from the University of Georgia. He earned a Master's in Business Administration from the Goizueta Business School at Emory University and won the Core Value Award for Integrity.