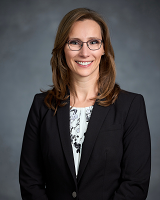 Elizabeth Clapp
Environmental Leader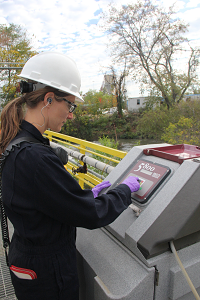 Liz serves as the Environmental Leader of Monroe Energy. In this role, Liz drives exceptional environmental performance by leading the refinery environmental team to achieve and maintain adherence with complex regulatory programs. By focusing on best practices and continuous improvement, Liz works to ensure that Monroe's environmental management policies are implemented effectively and efficiently, aligned with our permanent pursuit of environmental excellence.
Prior to joining Monroe in 2012, Liz worked as an environmental project engineer for Weston Solutions for nearly decade. Liz also served as the Water Program Compliance Lead at Monroe before moving into her current role.
Liz earned her bachelor's and master's degrees in Civil and Environmental Engineering from Lehigh University. Liz is also a registered Professional Engineer in Pennsylvania.