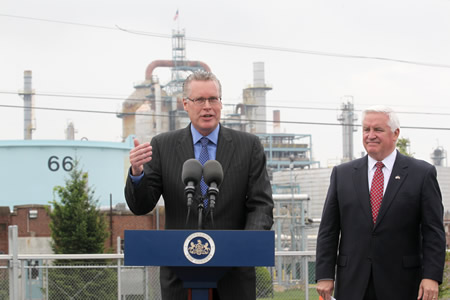 In the spring of 2012, the world's largest commercial consumer of jet fuel made a bold move that gave the airline more control over its supply chain and its single largest expense. Today, that out-of-the-box thinking fuels Monroe Energy.
Delta Air Lines formed Monroe Energy and its affiliated company, MIPC, LLC, to purchase an 185,000-barrel-per-day oil refinery and its associated pipeline assets, located along the banks of the Delaware River, just outside Philadelphia. This strategic location in southeast Pennsylvania provides access to a network of pipelines, proximity to assets throughout the Northeast and an experienced and skilled labor pool.
The name Monroe Energy recalls the airline's roots, when, in 1925, the company opened its first major headquarters in Monroe, Louisiana. At the time, the airline operated the largest privately owned fleet in the world with 18 planes.
Today, Monroe Energy is making history by revolutionizing an industry. Focused on shifting its product slate to maximize the production of jet fuel, Monroe obtains crude from various sources and distributes product through pipelines and barges to Delta Air Lines and other strategic partners. Through direct production and exchange agreements, Monroe provides Delta with approximately 80 percent of its domestic jet fuel needs.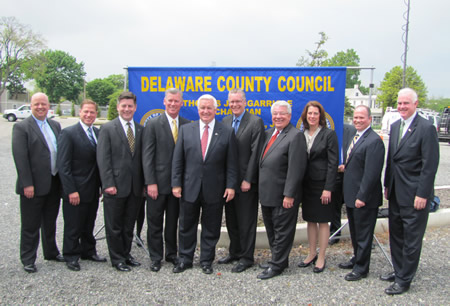 Monroe Energy is more than just an energy company. We are also a good community partner. Our team members at every level are involved in charitable causes and serve on a number of educational, environmental, workforce development, and other community-focused boards.